To say the least, there are a lot of places you can go on a horseback ride on Maui. And narrowing down the perfect place might seem like a challenge. With Thompson Ranch, it won't be. However all participants in any activity on the ranch must meet a certain level of physical fitness. We have a strict 200 pound weight limit for all horseback riders and allow children ages 10 and up.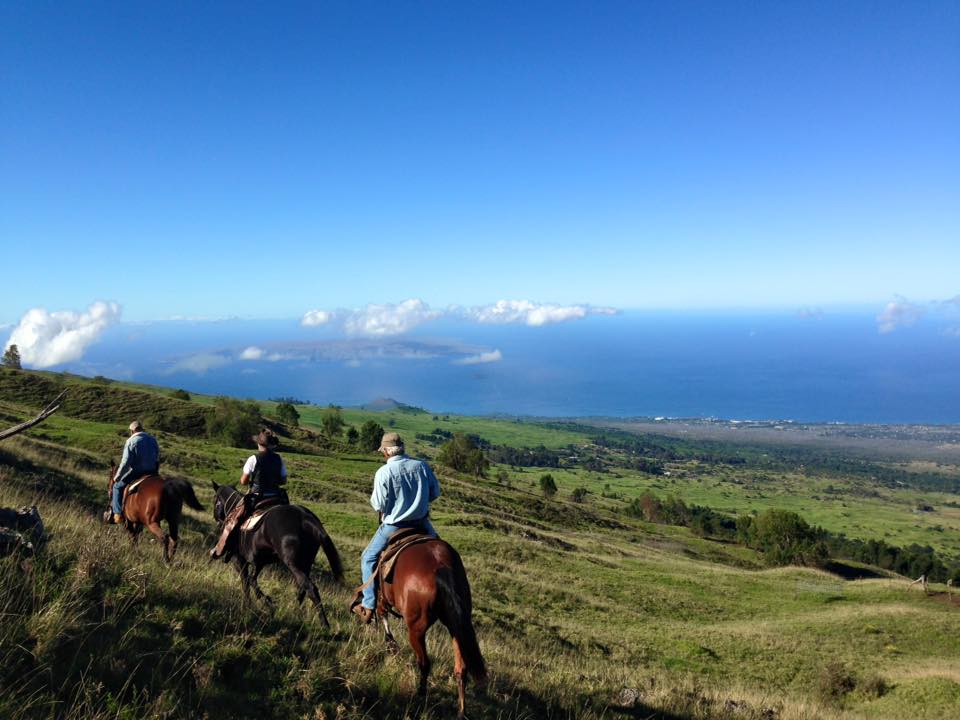 **For safety of both horse and rider, we reserve the right to refuse service to any rider we determine to be in poor physical condition, who weighs over 200lbs or exceeds a BMI of 27. Maximum rider weight is 200lbs, however even those who weigh less than 200lbs may not be able to ride if they do not fit into appropriate BMI.
A horse is only ever meant to carry 20% of its body weight. Therefore a 1000lb horse should never be asked to carry more than 200lbs.
A rider that is not fit or balanced will likely misuse reins and/or saddle for balance compromising safety.
Morning Rides- $200 per person

**

Riders are expected to be at the ranch between 9:45 and 10am. The ride is a little over two hours.
A ONCE IN A LIFETIME EXPERIENCE
Specializing in the personalized experience. Come join our family for a day on the ranch.
12143070_1025550074161727_6440101356286965591_n.jpg