Family owned and operated since 1902. Thompson Ranch and Riding Stables is located on the upper slopes of Haleakala, between 4,000 and 6,500 feet elevation.
Catering to small groups and a more personal experience. Our rides are limited to 4 riders at a time, only going out once a day, We are far from a commercial operation, we do it simply to share a part of Maui that is often missed by many visitors. Come share a day on the ranch with us!
My husband and I spent our morning with Jerry & Toni Thompson who were fabulous hosts and guides. Their ranch is an actual working ranch that they run themselves, with warmth and humor. The ride is GREAT! The views were breathtaking as you make your way up to the top of the tour. We loved the fact that we got to ride by a big bull, and lots of goats & sheep. They pride themselves on the love and care of the land and animals. We would highly recommend the ranch for a great horsebacking adventure. We will definitely return during our next visit!!!"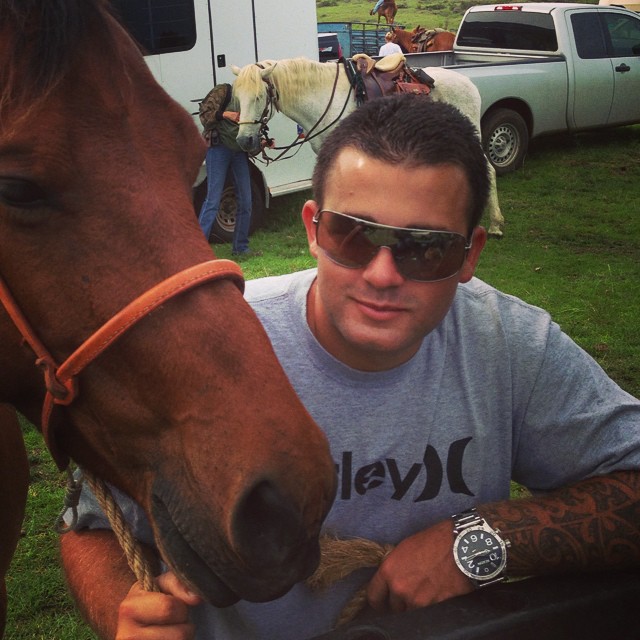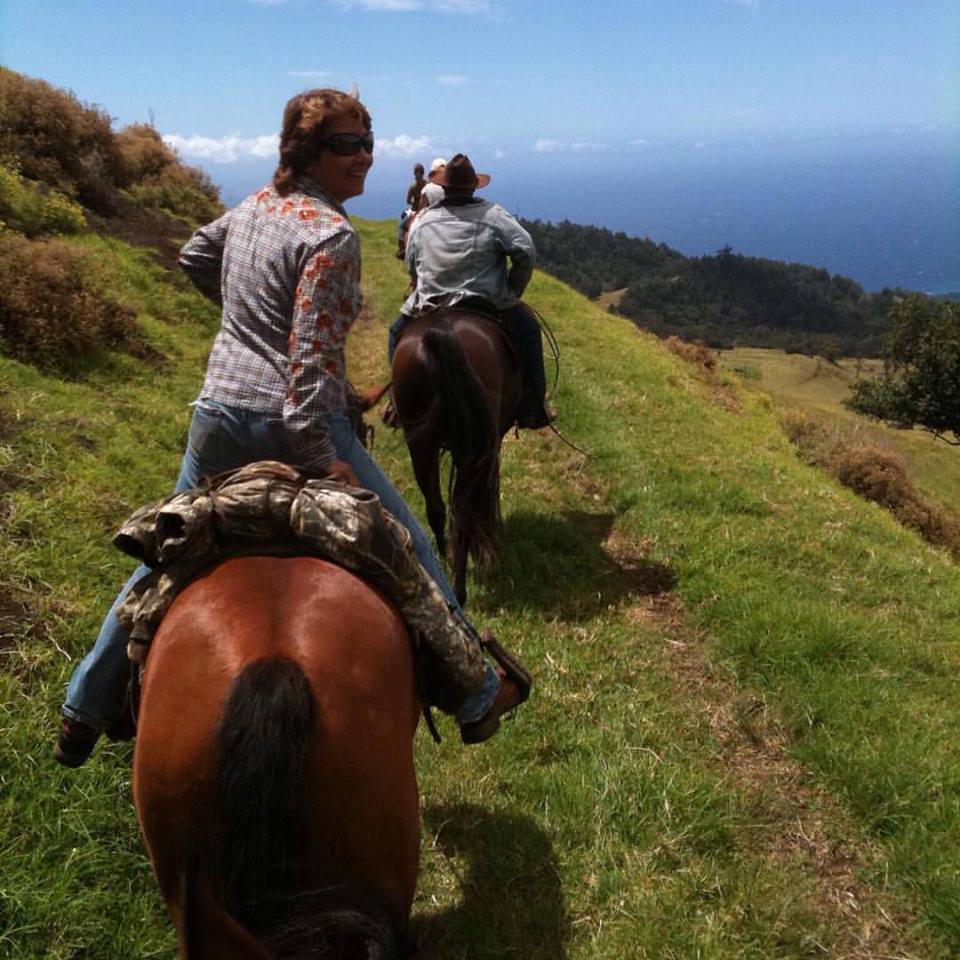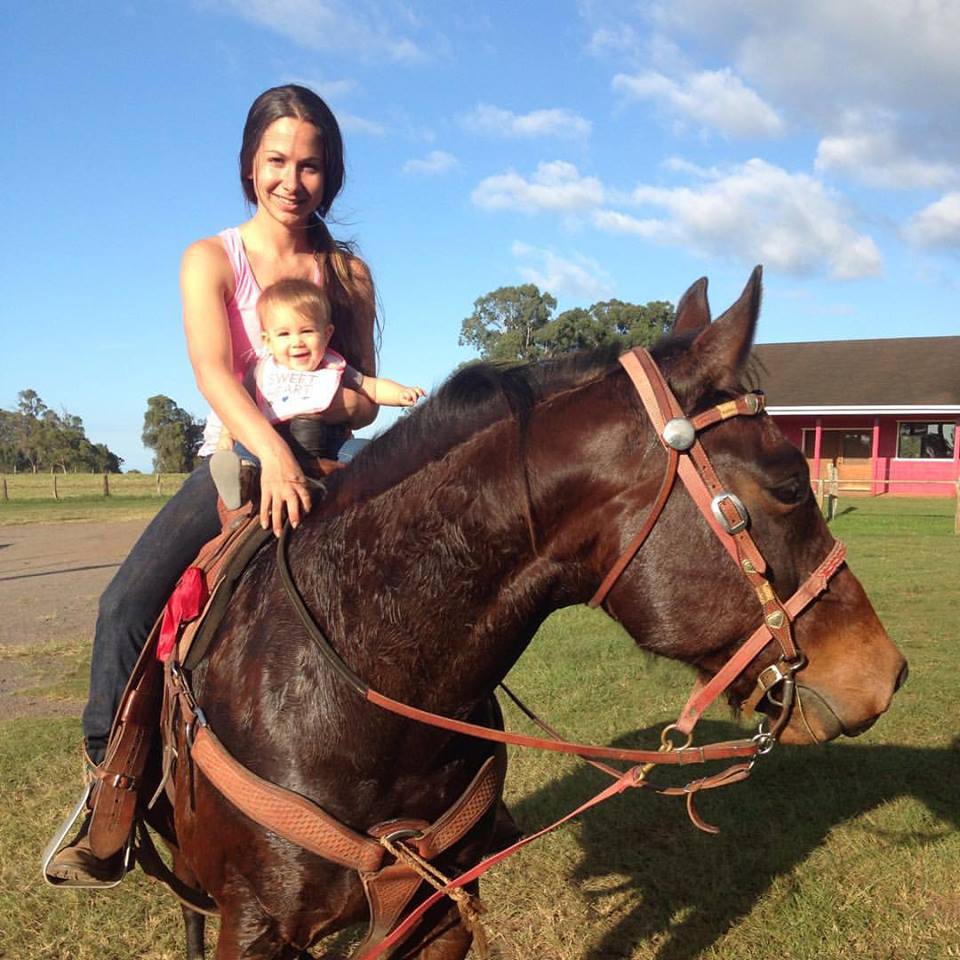 Jerry Thompson, pictured with granddaughter Jordyn and Rascal. He is the youngest son of Charlie Thompson, ranch founder. Jerry continues loving & living the paniolo life.
Toni Thompson, wife of Jerry. Originally from Florida, Maui has been her home for over 25 years now.
Andrea Thompson-Sado, daughter of Jerry and Toni. Pictured with daughter Jordyn, riding Davey. Andrea and Davey often compete in local rodeos.
Greg Sado, husband of Andrea. Greg works in the construction industry, but in his spare time you can find him hard at work on the ranch.
Driving Directions to the Ranch
Thompson Ranch is approximately a 35 minute drive from the Kahului airport.
Take Highway 37 to the 14.5 mile marker.
Turn left on Poli Poli road.
One mile up Poli Poli road on the left hand side you will see our Thompson Ranch sign, welcoming you to the ranch.
*All rides/tours are by advanced reservation only, we do not take drop-ins.
click here for a direct link to our google map